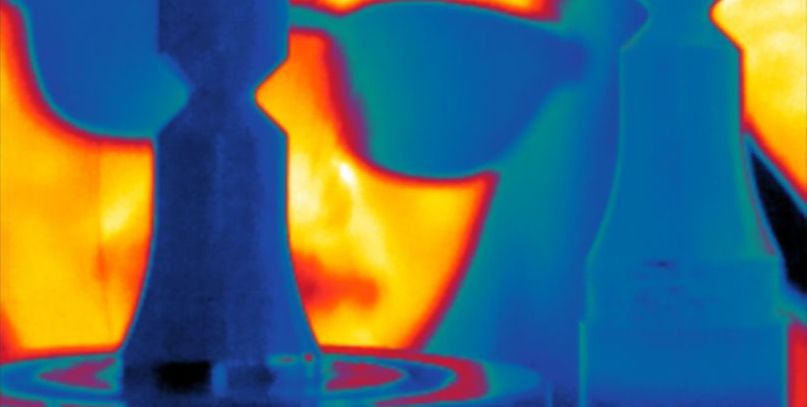 1st Workshop on Thermodynamics of Fatigue Process
online
June 14, 2023, 14:00 CET
Invitation
This workshop is organized for the first time, because we assume that the key topic is somewhat set aside during regular fatigue conferences and the general interest in it is quite low. This can be stated despite its vast potential – both in finally applying some physics into the description of fatigue process and in a possible decrease of the costs related to obtaining the fatigue characteristics necessary for successful fatigue estimation.
This kick-off meeting is organized to see whether there is a will among researchers dealing with the topic to meet and to discuss their experience within this narrow domain. The first volume is organized as one-day online event. Next volumes and the potential transition into a conference series will be discussed during the meeting. To simplify the start, no publication is derived from the presentations given at the meeting. The meeting should basically serve as an introduction of each team and of the focused direction in which the team accesses the targeted domain.
Attendance Fee
No attendance fee is requested.
Used Language
English language is the official language of the lectures.
Conference Location & Timing
The meeting is held online. It will be recorded and its content will be made available to the meeting participants within few days after the meeting ends. To ensure that participans from other time zones than European countries could join with their entries, the prerecorded lectures can be sent to me papuga@pragtic.com, and I will let them run.
Application
You can register to the meeting by an e-mail to papuga@pragtic.com. Please write there the optimum time slot necessary for your presentation including its estimated duration. It is envisaged that the common presentation should take 15-30 minutes.
Currently Registered Participants
Presenting
Jia Huang, Northwestern Polytechnical University, China
Michael M. Khonsari, Louisiana State University, United States
Giovanni Meneghetti, University of Padova, Italy
Jan Papuga & Martin Matušů, Czech Technical University in Prague, Czechia
Without presentation
Ivan Gudoshnikov, Institute of Mathematics, Czech Academy of Sciences, Czechia
Jakub Rosenthal, OTH Amberg-Weiden, Germany
Dhinakaran Sampath, Garrett Motion, India
Maksym Starykov, Liebherr Mining Equipment Newport News Co., United States
Further Details
If you wish to be informed about this workshop or other ones later on, but you are not sure you want to apply now, join our mail list.
Organizing Committee
Chairman: Jan Papuga, papuga@pragtic.com
Event Contacts
Webpage: https://www.pragtic.com/W1TFP.php.
Tel.: +420 737 977 741 (Jan Papuga)
E-mail: papuga@pragtic.com and above
---
papuga@pragtic.com, last update: May 19, 2023

EXTERN LINKS: