WCFA'17 - DFW
Details of Payment
The fee is set in several versions, which can be paid either in EUR or in CZK. See also the Program section for clarification.
The Early Bird rate is available to those who will pay before September 22, 2017:
The Regular rate is for all participants who settle their payment after September 22, 2017:
Members of the Czech Society for Mechanics pay 10% less from any of the aforementioned prices.
The conference fee includes access to the lectures, printouts of the presentations, attendance certificate, meals during lunches plus drinks and meals during coffee breaks. The price for the accommodation is not included in it.
Written cancellations of participation can be accepted not later than by October 2, 2017. There will be a service charge of 30 EUR applied in such cases. In case the binding order is cancelled after October 2, 2017, the cancellation fee 200 EUR will be charged.
After informing, a substitute can be sent for the registered participant, who cannot come, for no other additional cost. It is also possible to share some of the longer course variants among several employees - in such a case, please write their names for individual days to the message box during the application process.
Participants are asked to register on the webpage Application first. A unique ID-number will be assigned to them during this procedure. This ID-number should be noted to the message cell by the bank transfer. If the applicant has already registered, he can find his/her ID-number on the same page after login.

Payment Details - for payments outside of the Czech Republic
SWIFT code (BIC):
GIBACZPX
IBAN:
CZ90 0800 0000 0002 0743 2329
Message:
1711XXXX (XXXX to be replaced by the ID-number assigned during the registration - e.g. 17110054 for the participant with ID=54)
Payment Details - for payments within the Czech Republic
Bank:
Česká spořitelna, a.s., Praha 8
Account number:
0207432329/0800
Variable symbol:
1711XXXX (XXXX to be replaced by the ID-number assigned during the registration - e.g. 17110054 for the participant with ID=54)
Some users could need details on the company that arranges the meeting, so that they could satisfy the administration requirements of their companies. Here they are:
Organizer
Name:
Czech Society for Mechanics
Address:
Dolejškova 5, 182 00, Prague 8, Czech Republic
VAT Registration No.:
CZ00444766
---
papuga@pragtic.com, last update: November 19, 2017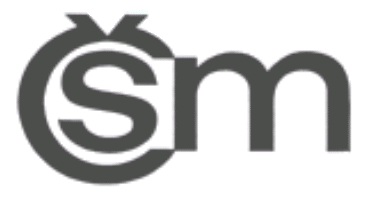 EXTERN LINKS: